SACRED ARTS WERE GIVEN TO ALL PEOPLE, TO INVOKE THE MEMORY OF THE HEART OF HUMANITY, MOTHER EARTH AND THE HEART OF THE COSMOS. THESE ANCIENT TECHNOLOGIES ARE HERE TO UNLOCK DOORS WITHIN US, AND GUIDE US TO THE ESSENCE OF OUR BEING .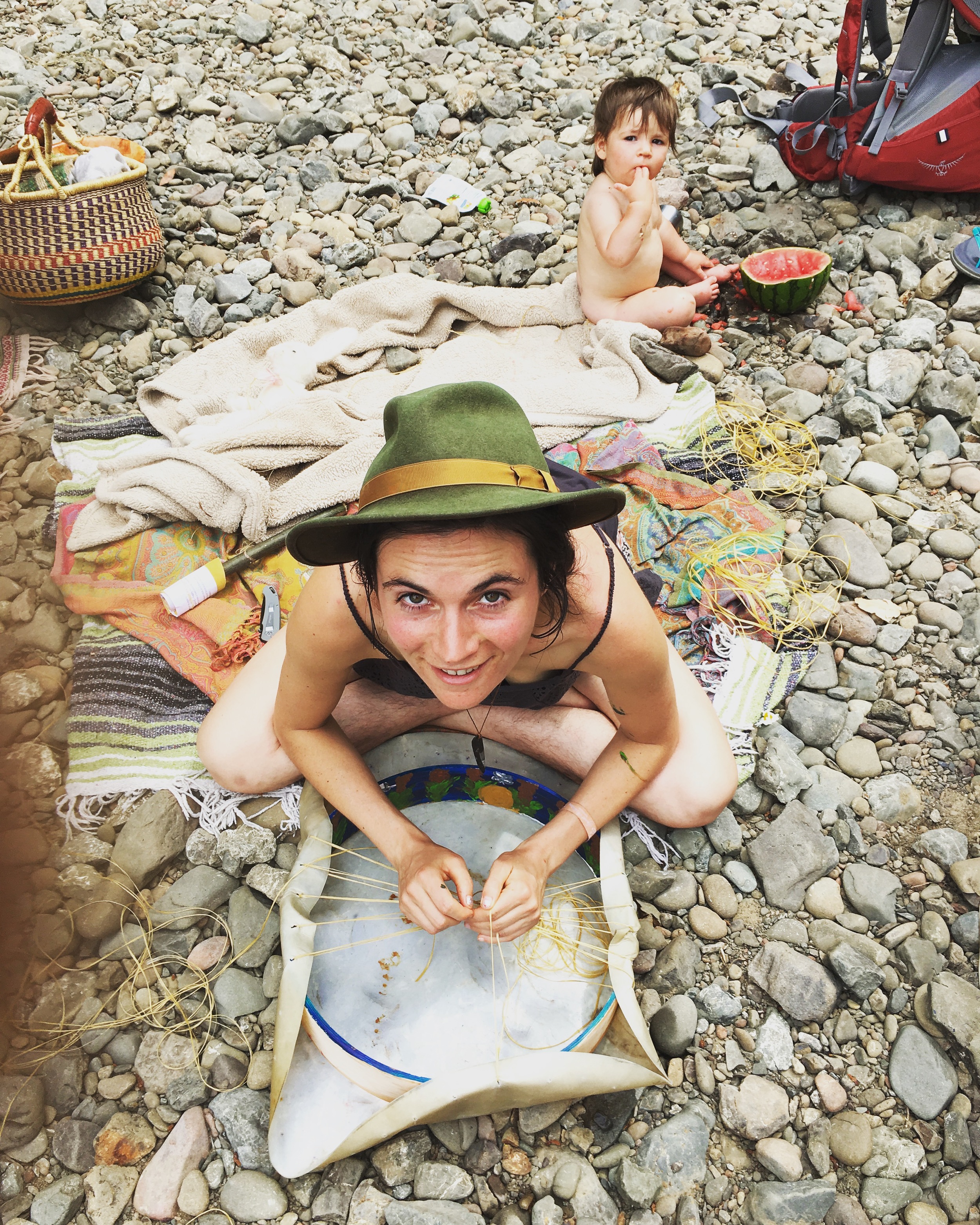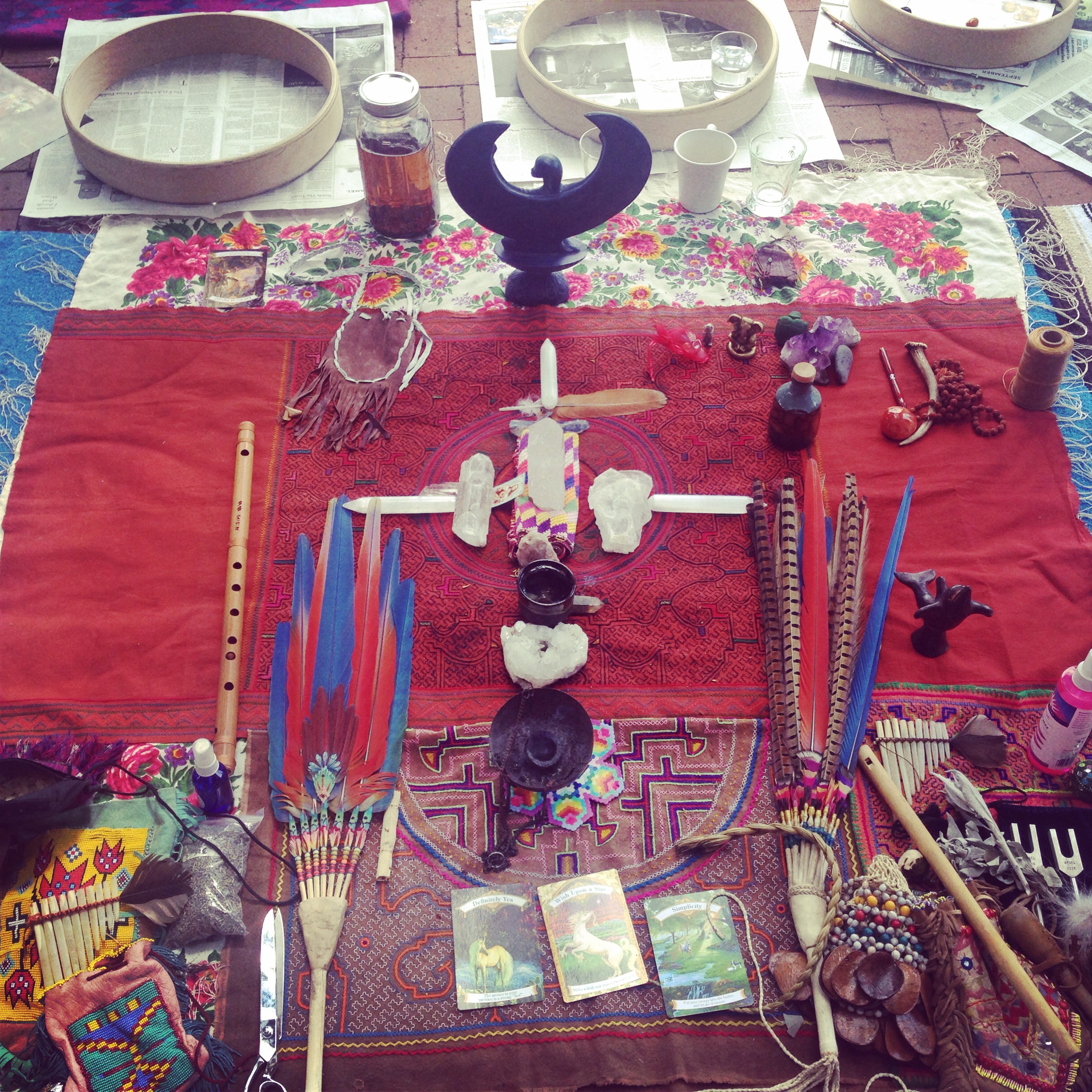 HEART OF THE EARTH: DRUM MAKING CEREMONY
The drum is a sacred instrument that invokes the heart and speaks a universal language. Its rhythmic heartbeat is at the center of ceremonies held by people all over the world. In this workshop we come together in a sacred space to create our own ceremonial drums and learn a frame drum-tying technique that we received from our communities spiritual leader and elder, Maestro Manuel Rufino. Please contact us if you would like to organize a drum making workshop with your community.
PRAYER FAN MAKING CEREMONY
Ceremonial artistry is an ancient and alchemical practice that integrates the mind, the body and the spirit. Through powerful intention, skill and divine inspiration, the artist breathes life into his/her creation. Together we will develop the practice of prayerful art-making and build a tool of healing for your personal practice. Each person will create their own fan and learn the skills that make these sacred tools precious and beautiful. Please contact us if you would like to organize a fan making workshop with your community.